The value of Surimi is unmistakable. This is a great
'Ready-to-eat' Crabmeat which is ideal for any
recipe which calls for crabmeat, popular in seafood
salads or on the buffet as an entrée itself.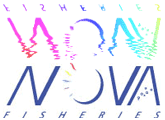 Crabcakes for appetizers or Surf N' Turf entrées....
these are Pre-portioned, 'Warm N' Serve' Crabcakes
which require only your favorite sauce: Lemon Dill?
Ginger Soy Sauce? Tar Tar?